The Great Karoo
An enduring story millions of years old
Some of the world's most important archaeological sites are located in the Central Karoo, particularly the Beaufort West and Nelspoort areas with their multitude of stone-age sites and Bushmen petroglyths. The Great Karoo is integral to the work of the world's scientists, botanists, archaeologists, geologists, palaeontologists and ecologists.
For those who care to look, the story of the evolution of mammals from reptiles is recorded here in stone. And the story is 190 to 500 million years old.
At the end of the last century one of the largest fighting forces ever to leave the shores of Imperial Britain arrived at the Cape. These soldiers, with all the paraphernalia of battle, moved across the plains of the Great Karoo to engage the Boers in the Anglo Boer War, last of the gentlemen's wars. Lonely British war graves now dot the plains, and blockhouses still guard the railway bridges as a grim reminder of those turbulent times.
The Great Karoo is also a place of pioneers. In the last century Dr Emil Hoffa, founder of the modern science orthopaedics, was born here. It was also the birthplace of probably the world's most famous surgeon, Dr Christiaan Barnard, heart-transplant pioneer. Even the man who, early in the 20 th century was acknowledged as the prince of the shadowy world of international espionage, Fritz Joubert Duquesne, had strong family ties in the Karoo.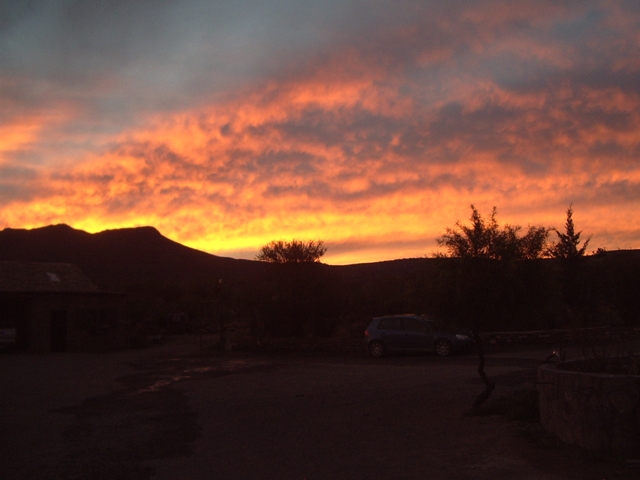 Services and Facilities
Conference facilities
Pets allowed
DSTV (in games room)
Air-conditioning
Non-Smoking rooms available
Secure parking
Internet and E-Mail facilities
Swimming pool at lodge
Golf course nearby
4X4 routes
4X4s for hire
Hiking
Bird viewing
Game & Bird Hunting
Game & Bird Viewing
Meals on request
Stargazing
---